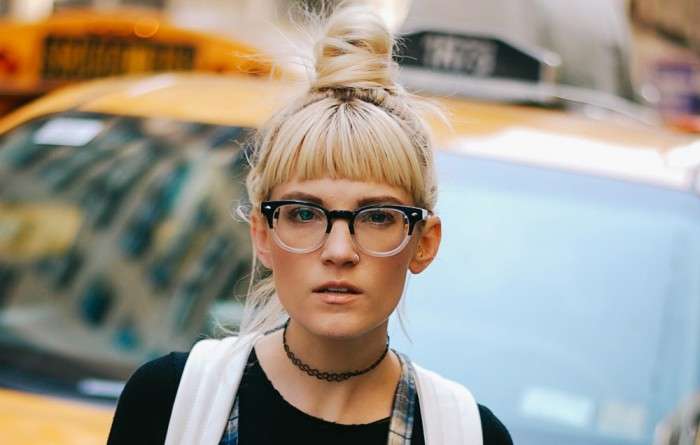 Glasses are expensive. In college, I had friends who would order cute knockoff sunglasses from Amazon because they couldn't afford to buy name brand glasses. At the time, it seemed like an easy fix, but what they didn't realize is how horrible those glasses are for their eyes. On top of that, the glasses would usually break in a few weeks, leaving them to spend more money on low-quality glasses.
This is where Zenni Optical comes in. Zenni Optical is dedicated to providing affordable eyeglasses with high-quality optical lenses. Their wide variety of glasses offer you a myriad of choices, so you can look good without jeopardizing your vision.
Backstory
Born in the Bay Area, Zenni Optical was created by two scientists who wanted to make it so everyone could look good while wearing affordable glasses. Since then, the company has grown into an industry leader, attracting college kids, fashionistas, moms, and more with its fashionable selection and low prices.
The Process
Zenni Optical is one of the few companies that owns their own factory. Frames are designed by the Zenni team, and then made using hypoallergenic acetate that is then polished. Lenses are made in the Zenni Prescription Lab. All lenses are made with hard and anti-reflective coating, along with tinting if specified. Frames and lenses are sent to Edging Labs in the factory for final touches and assembly. Throughout the process, glasses are checked multiple times for quality. Zenni delivers around 7,000 glasses daily, to over 80 countries around the world.
Inventory
In terms of variety, Zenni offers multiple glasses for nearly every type of person. Their inventory includes glasses for men, women, and children, including prescription glasses, blue light glasses, sunglasses (with or without polarization), and stylish non-prescription glasses with clear and colored frames you can wear for fun! For specialized prescriptions, Zenni offers single vision glasses, bifocals, progressives, and work space forgiveness glasses.
Prescription Help
At this time, Zenni does not offer any sort of prescription assistance for extending or renewing eyeglass prescriptions.
Pricing
Zenni frames are priced the lowest across the board, starting at only $6.95 for certain single-vision prescription glasses. Shipping is extra, dependent on where you live and how quick you want your glasses.
Returns
You can return Zenni glasses up to 30 days after purchasing for a 50% refund, or a one-time-use 100% store credit. Zenni Optical offers a 30-day warranty on frames and a lifetime warranty on nose pads and nose pad screws.
Overview
If you're looking for low-priced glasses that get the job done, Zenni is the right choice for you. Their wide variety of glasses types and sizes make them good for the pickier glasses shopper. While Zenni Optical glasses don't offer the quality, prescription assistance, or charitable aspects that brands like Warby Parker do, they're great for people who need quality glasses on a budget.